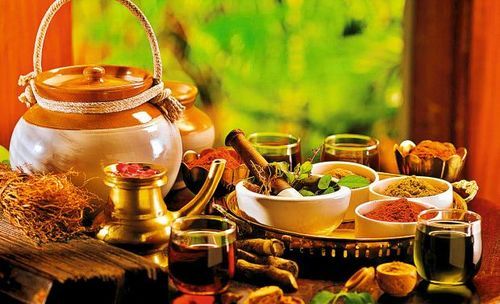 गनेश आयुर्वेदिक औषधालय
Best Ayurvedic Medicines
Center
Ayurveda is a system of medicine with historical roots in the Indian subcontinent.Globalized and modernized practices derived from Ayurveda traditions are a type of alternative medicine. In countries beyond India, Ayurvedic therapies and practices have been integrated in general wellness applications and in some cases in medical use.
Late KUNWAR JI NIGAM
The journey of Ganesh Ayurvedic Aushdhalaya began in the year 1965, founded by Late KUNWAR JI NIGAM, with a vision to improve the quality of life by making herbal healthcare available internationally.
Mr. Rajesh Nigam
One of the most dedicated person of Ganesh Ayurvedic Aushdhalaya. He took the responsibilities and its been 54 years of Ganesh Ayurvedic Aushdhalaya. The one who care for your health.
गनेश आयुर्वेदिक औषधि
Choose Best
Ayurvedic Medicines
Ayurvedic medicine is based upon careful observations. Ayurvedic medicine, such as tumeric, ginger, and neem, are now recognized as beneficial for heart health and as antioxidant-boosters.
Rs.

40

/ 36gm.( गनेश स्पेशल जोशाँदा )